Walking on Sunshine (Live)
Katrina from Katrina & The Waves
23 hours ago
Hungry Like the Wolf
Duran Duran
23 hours ago
What's Love Got to Do With It
Tina Turner
23 hours ago
Footloose
Kenny Loggins
23 hours ago

Only When You Leave
Spandau Ballet
23 hours ago
It's a Miracle
Culture Club
23 hours ago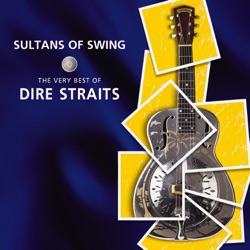 Walk of Life
Dire Straits
23 hours ago
Somewhere In My Heart
Aztec Camera
23 hours ago
The Way You Make Me Feel
Michael Jackson
23 hours ago
Na Na Hey Hey Kiss Him Goodbye
Bananarama
23 hours ago
ดูเพิ่มเติม
Totally Radio 80s กำลังเล่นสด
Just for Hits & Giggles
Totally Radio 80's is a Australian digital radio station owned and operated by Totally Media. Best known for musical genres such as 80s.
หมวดหมู่:&nbsp
Oldies, 80s
คลื่น Totally Radio 80s
Adelaide: Online
Brisbane: Online
Canberra: Online
Gold Coast: Online
Melbourne: Online
Perth: Online
Sydney: Online
ดูเพิ่มเติม
เพลงยอดนิยม
7 วันล่าสุด:
1. Aretha Franklin & George Michael - I Knew You Were Waiting (For Me)
2. David Guetta & Madonna - Dress You Up
3. Robert Palmer - Simply Irresistible
4. Talking Heads - Road to Nowhere
5. Billy Joel - It's Still Rock and Roll to Me
6. Wham! - Bad Boys
7. Fairground Attraction - Perfect
8. Bros - When Will I Be Famous?
9. Boom Crash Opera - Onion Skin
10. Jenny Morris - She Has to Be Loved
30 วันล่าสุด:
1. Aretha Franklin & George Michael - I Knew You Were Waiting (For Me)
2. Taylor Dayne - Tell It To My Heart
3. Martha And The Muffins - Echo Beach
4. Inxs - Listen Like Thieves
5. David Guetta & Madonna - Dress You Up
6. Robert Palmer - Simply Irresistible
7. Talking Heads - Road to Nowhere
8. Split Enz - Dirty Creature
9. Billy Joel - It's Still Rock and Roll to Me
10. The Bangles - Walk Like an Egyptian
รายชื่อผู้ติดต่อ
โซเชียล มีเดีย
แชร์
ความคิดเห็น